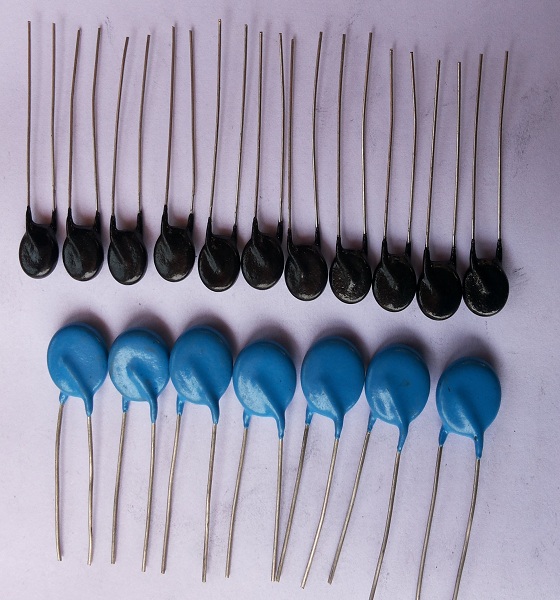 NTC (negative temperature coefficient) thermistors are resistors that are temperature sensitive. These thermistors are used in various industries and applications. This device exhibits a decrease in pressure when the temperature increases. It makes them suitable for temperature monitoring and control and compensation purposes.
NTC thermistor products are available in a wide range of specifications and configurations. This offers reliable and accurate temperature, sensing capabilities across different types of operations.


What Are the Features of NTC Thermistor Products?
• NTC thermistors are highly sensitive to temperature changes. This allows them for precise temperature measurements across a wide range of applications.


• These thermistor products can operate actively in extreme temperature environments. It can range from as low as -100 °C to as high as 300°C.


• NTC thermistors are also available in compact sizes, which makes them suitable to integrate into smaller electronic devices and applications with limited space.


• NTC thermistors exhibit fast response time due to their small size and low thermal Mass. This enables real-time temperature monitoring and control.


• NTC thermistors also offer repeatability and high accuracy in temperature measurement. This makes them reliable for critical applications requiring precise temperature control.


What Are the Applications of NTC Thermistor Products?
NTC thermistors are popularly used in thermostats, HVAC (heating, ventilation and air-conditioning) and industrial process control systems equipment for sensing and controlling temperature.


NTC thermistors are also used in power supplies, batteries and electronic devices to detect and prevent overheating. This is done by triggering the safety mechanism or thermal shutdown.


NTC thermistors are also employed in electronic circuits for compensating temperature variations affecting the performance and accuracy of components such as oscillators and voltage references.


NTC thermistors are also used in medical devices, such as incubators, blood analysers, and temperature sensors that ensure reliable and accurate temperature measurements.


NTC thermistors are also integrated into the automotive system, such as climate control, battery management and engine management for temperature, monitoring and protection.


A Quick Guide to Finding the Best NTC Thermistor Products
Always look for NTC thermistor products that are manufactured by reputable companies. Their products should be of high quality and are compliant with international standards on certifications.


Always consider the specific temperature range required to ensure that the NTC thermistor products you pick or operating effectively within the range with the desired level of accuracy.


You should also evaluate the response time of the NTC thermistor products depending on your application. This ensures that it provides required real-time temperature monitoring and control.


You should also look for customisation options from the NTC thermistor products manufacturer if you have specialized specifications or unique form factors.
How to Find the Best NTC Thermistor Product Manufacturers in India?
If you are looking for the best NTC thermistor product manufacturer in India, follow these tips below:


Conduct thorough research about the Best NTC thermistor products manufacturer by checking the reviews and feedback from customers and businesses.


Look for manufacturers that have a track record of delivering high-quality products with excellent customer service.


Choose a manufacturer having substantial experience in manufacturing NTC thermistors for different industries and applications. You can get a more reliable and high-quality product from an experienced manufacturer.


Check the manufacturing capabilities of the manufacturer. This includes the quality control process, adherence to international standards and production capacity.
Look for manufacturers who provide reliable, technical support such as troubleshooting guidance, application, engineering assistance or addressing any concern or issue arising during the product, selection or implementation process.


Compare the prices amongst different manufacturers along with the quality of the products. This will help you to make a decision wisely and take the right NTC thermistor product manufacturer in India.


In addition to this, look for a manufacturers who ensures timely delivery of the products.
In conclusion, NTC thermistor products are used for temperature, sensing and controlling across various industries and varied applications. They are known for their wide temperature range, high sensitivity, small size and fast response time which helps in accurate and reliable temperature measurements. With the above-mentioned tips, you can not only find the best NTC thermistor products but will also be able to find the right NTC thermistor product manufacturer in India. This will ensure that you are equipped with high-quality NTC thermistor products to suit your requirements.