Meaning, Types, And Uses Of Surface Temperature Sensors
Posted by Admin on July, 13, 2020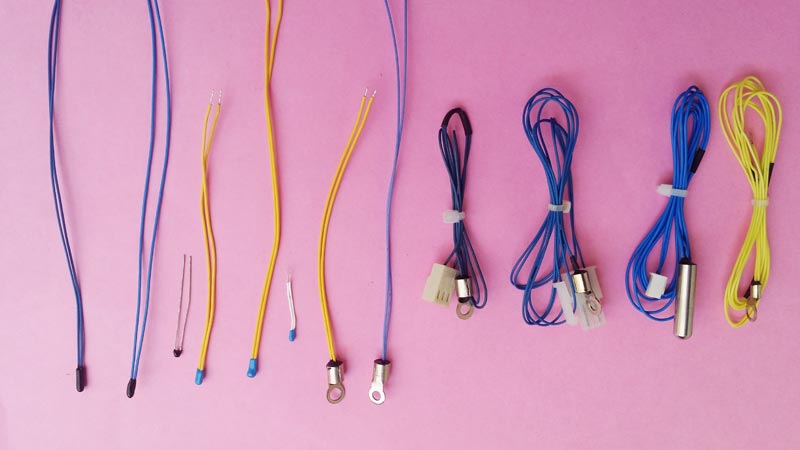 A surface temperature sensor is a device that is used for various electrical purposes. It is a device that helps in measuring the temperature with tractability and low thermal mass. The sensor has an open thermistor and has a quick response time. It is ideal for checking the temperature in water and air. It is also ideal for harsh temperatures. There are various types of sensors that are manufactured by a surface temperature sensor manufacturer.

How is Surface Temperature Sensor Affective?
If you want the best results and right temperature, then make sure that your surface temperature sensor is touching the surface that needs to be measured. It consists of a silicon and heat transfer compound that will ensure transferring of temperature is efficient. The process involves monitoring of surface to the sensor's heat sink. This helps in minimizing the impact of the temperature on the measurement.

To get effective results, you should make sure that there is no dirt or any other kind of impurities or insulators while using the sensor. Using the sensor on an unclean surface can cause an inaccurate reading. Most of the surface temperature sensors supplied by a surface temperature sensor supplier can be easily used in air and water. However, if you want to use the sensor in a harsh environment, then you can choose a stainless steel temperature sensor.

Different Types of Surface Temperature Sensors
Usually, you will find two types of surface temperature sensors – infrared and surface contact. Infrared temperature sensors are used when you do not want the sensor to touch the surface. It uses infrared sensors to measure the temperature.

However, in the case of surface contact, it needs to be attached to the surface correctly to measure the temperature.

Where all the Temperature Sensors can Be Used?
The surface temperature sensors are generally used to monitor pipe temperature, water tanks, home appliances, computers, control panels, solar panel temperature, etc. It is also used for skin temperature measurements, heat transfer experiments, energy and friction studies, etc.

It is also very beneficial as it is cost-effective and can be customised as per your needs and requirements. It also has a short lead time.

Where to Buy the Surface Temperature Sensors?
Finding a surface temperature sensor supplier in India is easy as there are many suppliers of these sensors across the country. You can contact these suppliers at any time as they provide high-quality products that are tested and approved by their quality experts. To sell any product, industrial standards must be followed. These suppliers ensure that their products have been manufactured by following international industrial standards. Hence, if you are looking for these sensors in wholesale, then you can contact a surface temperature sensor wholesale supplier.

The sensors can be ordered as per your requirements and needs as these suppliers have different kinds of temperature sensors catering to various industries. You can contact them to get your quotes and get the products at the best price.
This entry was posted on July, 13, 2020 at 17 : 59 pm and is filed under Surface Temperature Sensor. You can follow any responses to this entry through the RSS 2.0 feed. You can leave a response from your own site.